.
Gah.

3AM again. I have been up so late I can hear freaking birds singing. I am still not 100% happy with this comic, but I am just gonna let it be how it is. Sorry for the huge file size. This is probably the biggest FARTS strip I made so far. If I had more time and energy I would have edited it better.. but I don't, so I won't. Hopefully this comic is at least funny.

In happy news, I saw my Scott this weekend. I even saw him today... this is the reason why I am up till 3AM finishing the comic. I was too busy being happy with Scott than working on the comic. Yes. I love my Scott. He makes me happy :)

I am sleepy now. I better go sleep, yes. I will likely rant some more about this particular strip some more after I get sleep.

-AleX- said AleX


Awesome.

Hahahahahahahahahahahahahaha. I'd have just slapped him with a couch pillow. said Amy


EXTRA POST

Alright, I said I will likely rant some more after I wake up, so here goes.

This FARTStory happened about a year and a half ago, or something like it. This is one of those stories that have been meant to turn into FARTS for a while now. I have a big list of those. Anyway, I confused the hell outta poor Scott and myself. I was more sleepy than I thought. I was getting all pissed off at Scott while it was me who was talking in Polish to my poor Canadian. Scott has been trying to learn some polish, and he can pronounce things quite nicely. Most of you know that this dork has proposed to me in Polish.. and the day before asked my parents permission IN POLISH. In brief: Scott rules. :)

I have been in the states for over 10 years now. I still have the Polish accent when I speak english, I know, and I don't mind. What's weird is that I was told I have an American accent when I speak Polish now. I don't speak Polish that often anymore, only with my parents. It's funny when sometimes when I talk to Amy or Scott or anyone, polish words find their way to sneak into sentences. Scott always laughs at me for it. He usually can understand the little words, though. He has been around my family long enough. :)

So that's it about this comic. I have a couple more things to rant about. First of all, the Biscuit Press forum is BACK! It was down for a couple weeks as we were changing servers. You can read more about that here. The forum has a new address now, so update your bookmarks. I hope more of you will sign up (or re-sign up) and POST!

Secondly, I have a new project going on: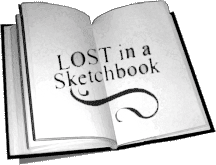 It's very different from FARTS and strange things are meant to happen. It updates at least 3 times a week; Monday through Wednesday and beyond.

Alright, that's it. Hope everyone is enjoying their summer.. even if you're graduated and don't get any special vacation.

-AleX-


PS. Oh, and btw, you guys can contact me at farts@alexkujawa.com now. I realize that the only way to contact me has been through the forum thus far, so there. said AleX


F.A.R.T.S. are part of the Biscuit Press.

Factual Authentic Real True Stories (F.A.R.T.S.) and all materials within are Copyright © 2003-2006 AleX Kujawa
Except for the characters (who are real people) which are used with their permission.

F.A.R.T.S. are hosted on BlueHost.

Designed by Alex K.