.
Back in black (and red)

At last, a new FARTS comic after four weeks. A very big hairy dangly pair of thank you's to Sam of Random Assembly for providing us with consecutive guesties while Alex and I were busy with many things.

It did not take long for new comic ideas to start popping up after Alex and I got married. For your entertainment is one such story from the reception, featuring none other than Adam and Dave of prior-comics fame. One complaint I have though, is that Alex did not quite get my tie right. It is a very nice tie, and I like it, as far as ties are concerned. Yes, I wore a red shirt and red tie to my own wedding; wanna fight about it?

So now that I have kicked Alex's cute little posterior back to the drawing board to make another comic, it is about time I kick it in to bed with me TO GET SOME SLEEP you perverts tomorrow is a work day. Goodnight.

-Scott said Scott


Wedding Reception Memories...

Our Wedding Reception was fun. Majority of my friends who appeared in FARTS had been present. Here are some photos (that I am sure most of you are curious to see):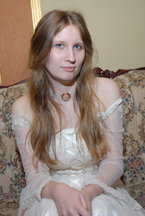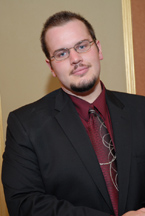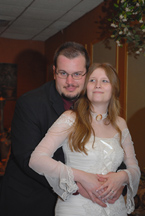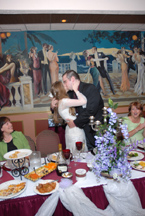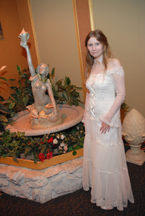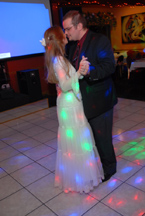 I might post some more photos next week if I get permission of people photographed.

There might be one more story from the wedding reception next week. If not, many funny things has happened since Scott and I got married and I have plenty of FARTS ideas now. WHOOHOO!

Scott and I are so very happy to be finally married after almost 3-year long engagement period. I love you so damn much, Scott. You are really amazing to me! :)

-AleX- said AleX


F.A.R.T.S. are part of the Biscuit Press.

Factual Authentic Real True Stories (F.A.R.T.S.) and all materials within are Copyright © 2003-2006 AleX Kujawa
Except for the characters (who are real people) which are used with their permission.

F.A.R.T.S. are hosted on BlueHost.

Designed by Alex K.